New Elsinore Stadium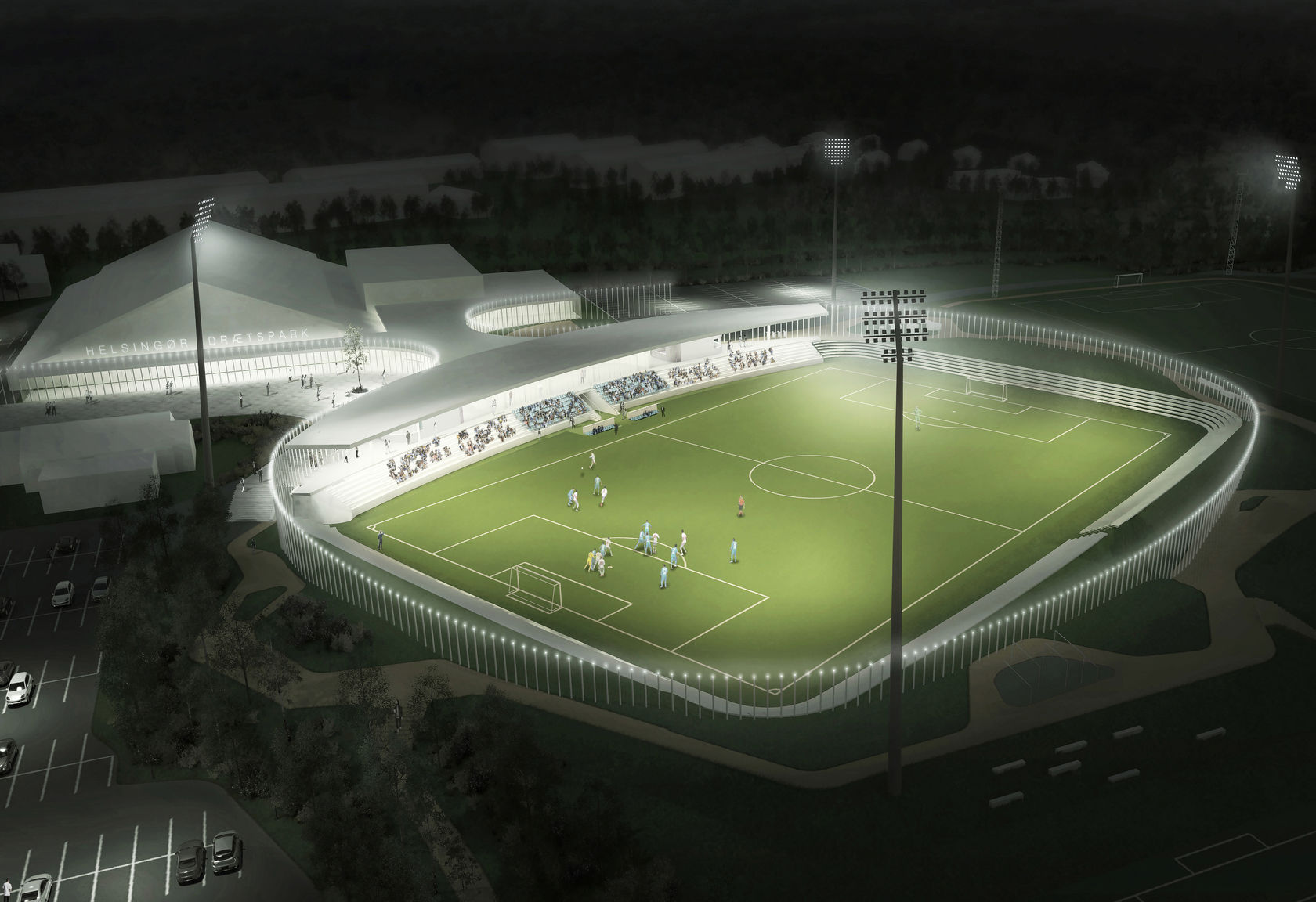 Less footprint. More impact.
Location

Helsingør, DK

Program

Stadium

Client

Municipality of Elsinore, FC Elsinore

Size

2.800 m²

Year

Completed 2019

Collaborators

Nova5, Elkiær + Ebbeskov, Møller & Grønborg Landscape, Lyngkilde Enginering
New Stadium Elsinore is more than a soccer stadium. It's a melting pot for sport events, experience and active leisure for all citizens.
By lowering the arena into the ground, the new complex respects the surrounding landscape as well as its neighbours. A belt of stadium seating and activity zones encircles the field. A fence of lit poles is part of this belt that connects the existing sports halls and the new stadium. It outlines the stadium, and serves as a subtle landmark.
As a piece of land art - at night the fence is exposed as the most visible part of the new stadium. That's why it has been given a lot of attention.

Fences are often considered ugly and are therefore something that architects are trying to hide or eliminate. In this project its the other way around. By treating the cheapest part of the building as the most important, it has become the most beautiful part of the project.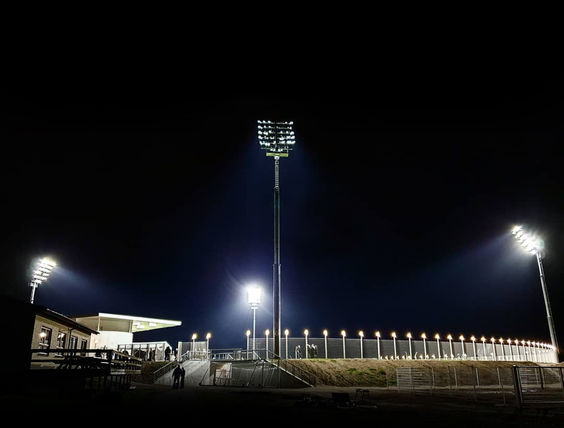 How to turn the cheapest element into the most beautiful one